! — Google Ads Dynamic Remarketing -->
Want to know what materials are used to make toys? Keep reading.
All SWISOK toys are constructed of skin-friendly platinum silicone that is 100 percent safe for the body. We must make sure that no other kinds of silicone or materials (such those containing phthalate components) are utilized in our products because we are aware that our customers want toys that are safe for their bodies.
What is Platinum Silicone?
The most common silicone product grades are general grade, medical grade, and food grade, with platinum silicone being a higher standard than food grade. Platinum silicone has exceptionally robust material characteristics and can resist temperatures between -4°C and 200°C. Platinum silicone SWISOK toys are dishwashing and boiling safe, and they won't deteriorate or become yellow over time.
Why should you purchase platinum silicone toys?
Platinum silicone toys are more expensive because platinum silicone is an expensive material, thanks in part to the inert platinum metal acting as a catalyst to cause the material to cure. Toys made from platinum silicone are non-porous and hypoallergenic due to its material properties. This means there are no gaps for bacteria to grow in, the toy is simple to clean, and it is extremely unlikely to cause skin irritation or reaction when used. Other less expensive silicone is made from materials that may contain phthalates and other harmful ingredients to the body, and SWISOK has never and will never make or sell toys made from this material!
About the SGS certification of Platinum Silicone
The platinum silicone used by SWISOK has been tested by SGS for SVHC.
SGS stands for Societe Generale de Surveillance S.A., which translates as "General Notary".
Founded in 1878, it is the world's largest and oldest private third-party multinational company engaged in product quality control and technical accreditation. Headquartered in Geneva, it has more than 1,800 branches and specialised laboratories and over 59,000 technicians worldwide, carrying out product quality control, monitoring and assurance activities in 142 countries.
SVHC testing is the testing of substances controlled by the REACH regulation for SVHC
A method for analysing the presence and content of SVHC in products by means of chemical analysis.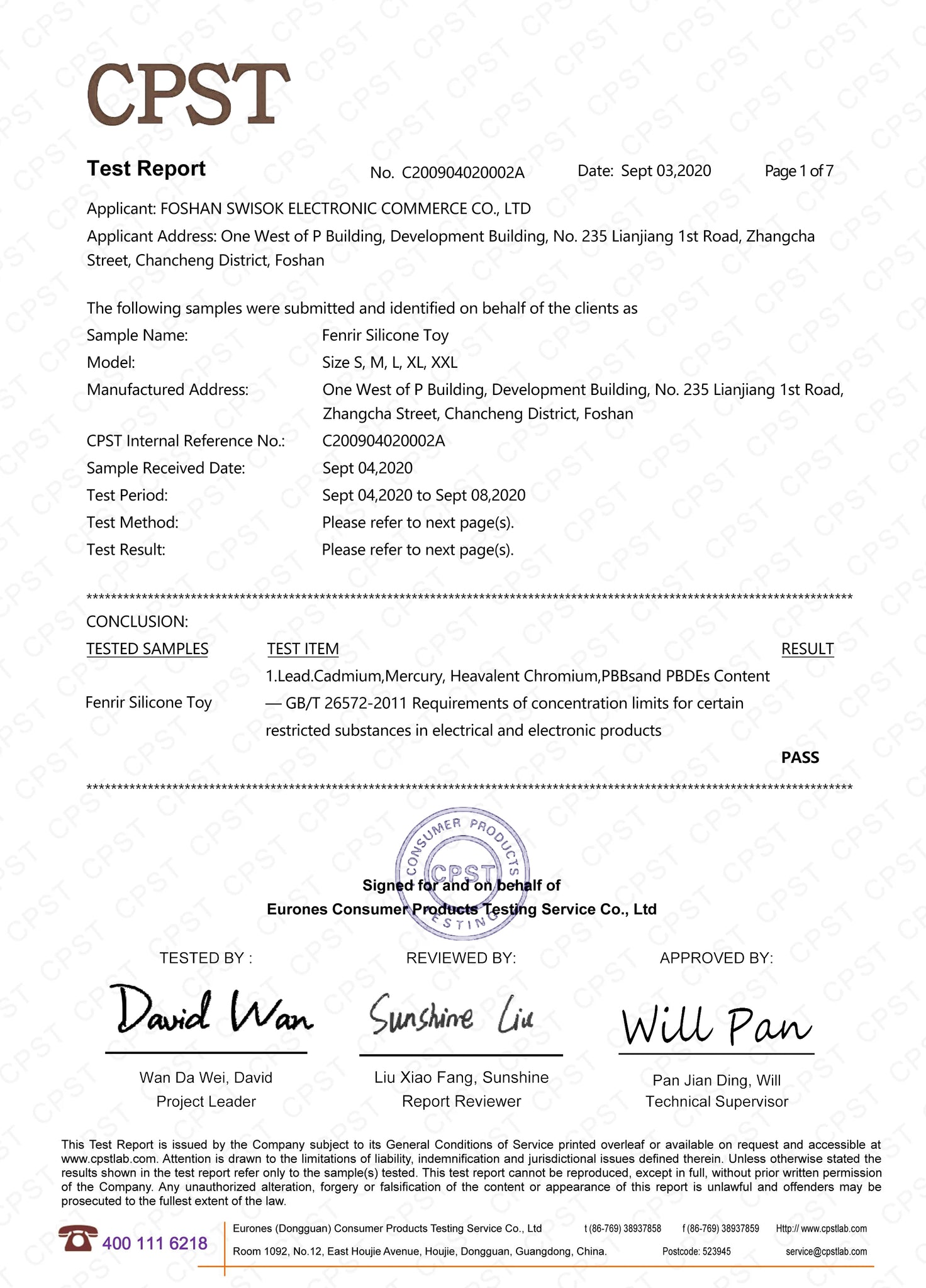 About CPST certification for SWISOK silicone toys
CPST is the abbreviation of Consumer ProductS Testing, which means Consumer Product Safety Guard Ship. CPST is a third party testing laboratory authorised by the CPSC. Consumer products must be tested and meet the CPSC control requirements, and then CPST will issue a conformity report and supporting documentation before the product can be sold.
SWISOK provides samples of our products (Fenrir) to CPST testing facilities for third party testing and passes the testing standards.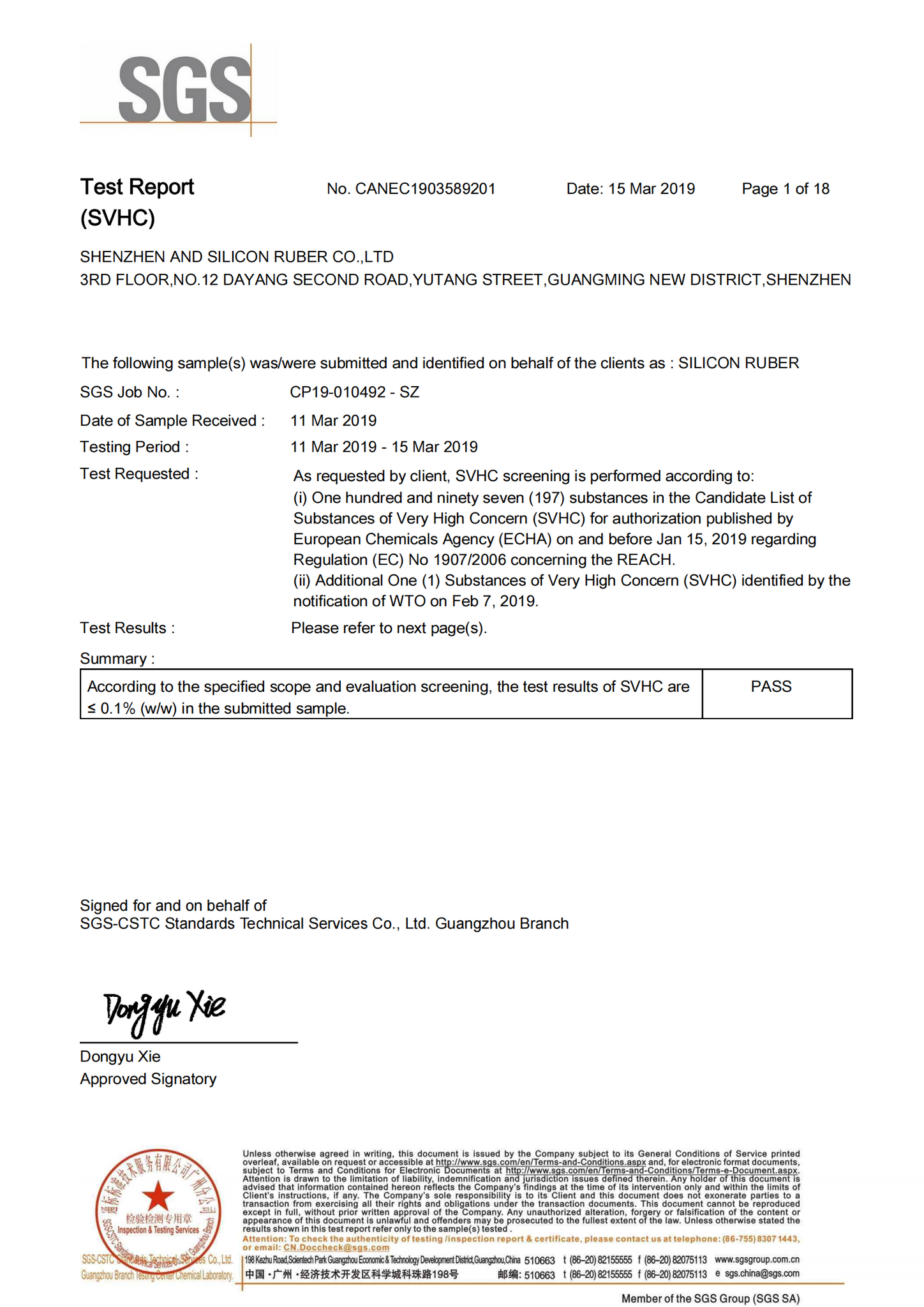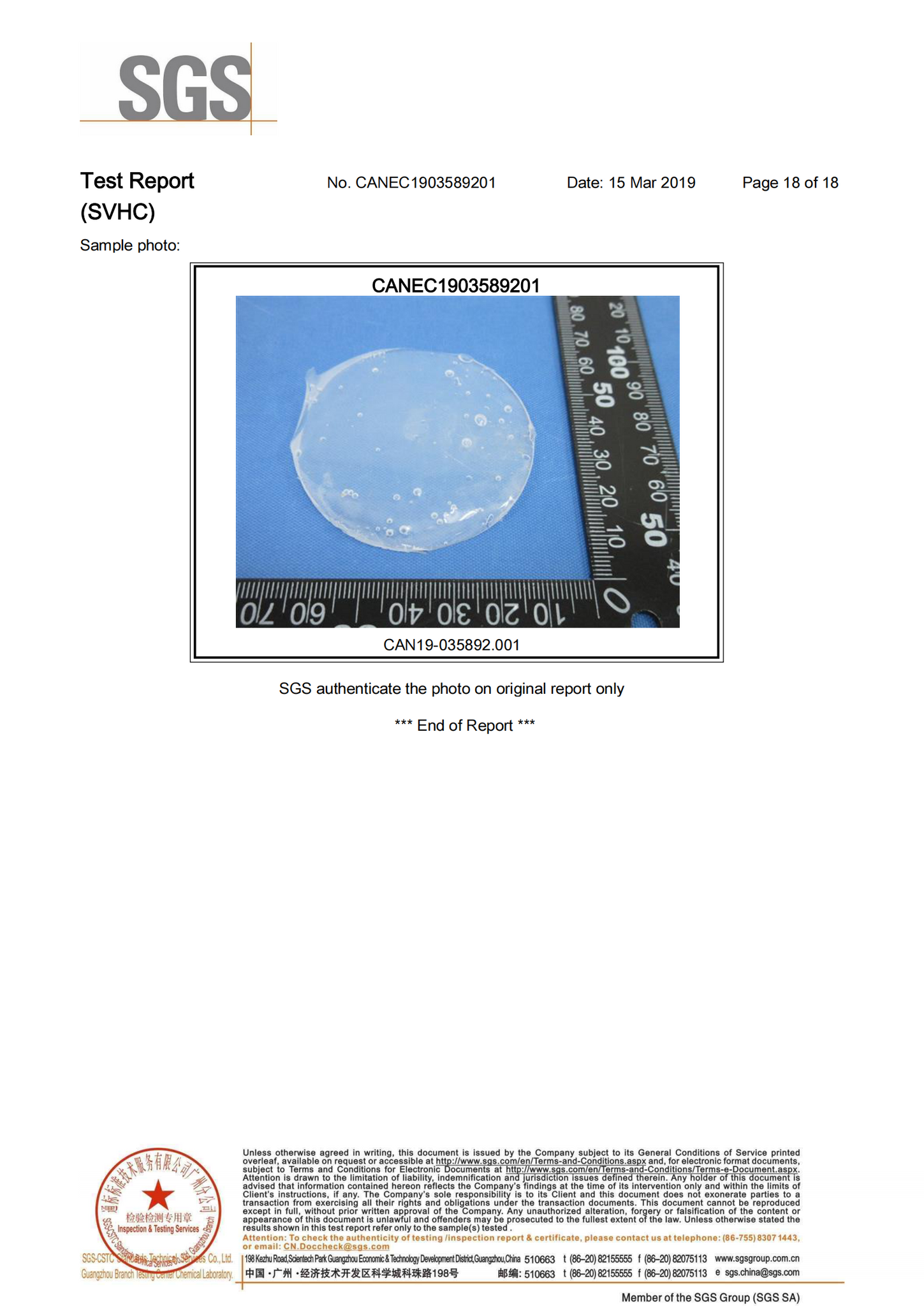 Sunday,Monday,Tuesday,Wednesday,Thursday,Friday,Saturday
January,February,March,April,May,June,July,August,September,October,November,December
Not enough items available. Only [max] left.
Browse Wishlist
Remove Wishlist